Repair opportunities
The Development of Urban Repair Networks: Luxembourg City and Esch-sur-Alzette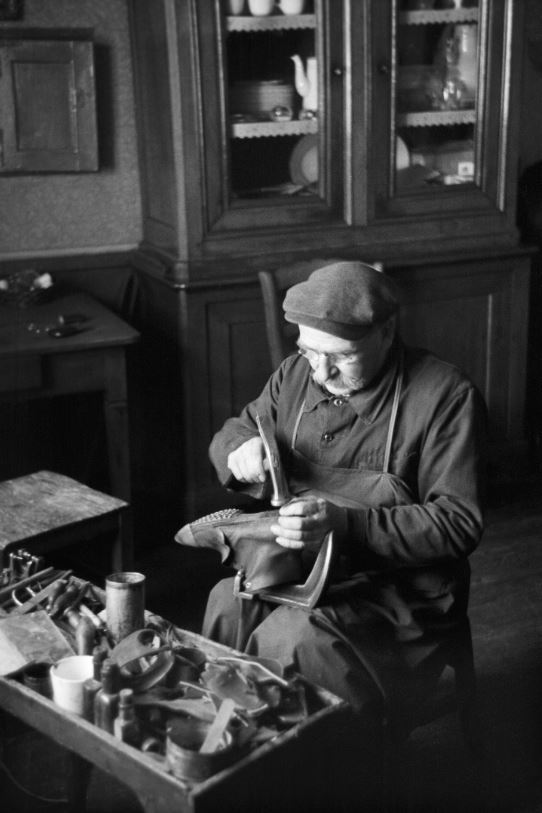 This sub-project traces change and continuity in urban repair opportunities in Luxembourg. From a comparative historical perspective, it will focus on Esch-sur-Alzette, the country's (former) industrial heartland, and Luxembourg City, the capital of Luxembourg.
Walking through a town like Esch-sur-Alzette in late 2019 seemed to reaffirm the widely held impression that there has been a decline in (specialist) repair shops as a result of the rise in consumer society and the related throwaway mentality. On Rue de l'Alzette alone, the town's main shopping street, where back in 1956 there were nine shoemakers, three (TV) electricians and nine watchmakers and jewellers, there are now but a handful of mobile phone repair shops and the occasional jeweller, watchmaker or optician left.
From this perspective, there are obviously fewer repair shops than there were in the past. Nevertheless, there is another story to be told: this is a story of gradual shifts and changes in repair services in the short 20th century that have led us to where we are today. Repair services were progressively centralised in fewer but larger companies, and at the same time they became more peripheral when repair workshops left town and city centres to set up in business parks. By analysing broken and repaired objects, the views of former and current repair specialists, and archival and statistical sources, the project strives to achieve a much more nuanced account of the changing face of repair.
What consumer objects were repaired? Who did the repair work? How did the repairers learn their trade? What was the influence of migrant workers coming to Luxembourg on repair services at different points in time? What was the impact of wider political and societal developments like the emergence of throwaway practices in the post-war period? What is Luxembourg's place in the history of repair?
These are just some of the questions the project aims to answer.